BRAZILIAN BUTT LIFT (BBL) ATLANTA
The Brazilian Butt Lift (also referred to as a BBL in Atlanta) re-shapes the buttock by improving the curves of the buttock on profile view or your hip curves on front view. In a traditional buttock lift or augmentation, silicone implants are used to increase the projection and restore firmness to your buttocks. By contrast, a Brazilian butt lift (BBL) achieves similar goals through by a combination of aggressive liposuction to sculpt the waist line and process fat to inject in the buttock area. By adding volume in desirable areas of the buttock, you will have a lifting effect on your buttocks.
The advantage of a Brazilian butt lift is that you do not have any implants and the results are more natural. The disadvantage is that the amount of projection is limited by the amount of fat safely available for injection.
Both procedures are performed under general anesthesia. Most patients prefer a Brazilian butt lift due to the added bonus of liposuction and further contouring of their body.
Brazilian Butt Lift Average Cost: $5,500 – $6,000*
*Stated average cost is for doctor's fees only and DOES NOT include hospital and anesthesia fees. Fees vary by procedure depending on case duration, which can be determined during the initial patient consultation. Financial assistance is offered.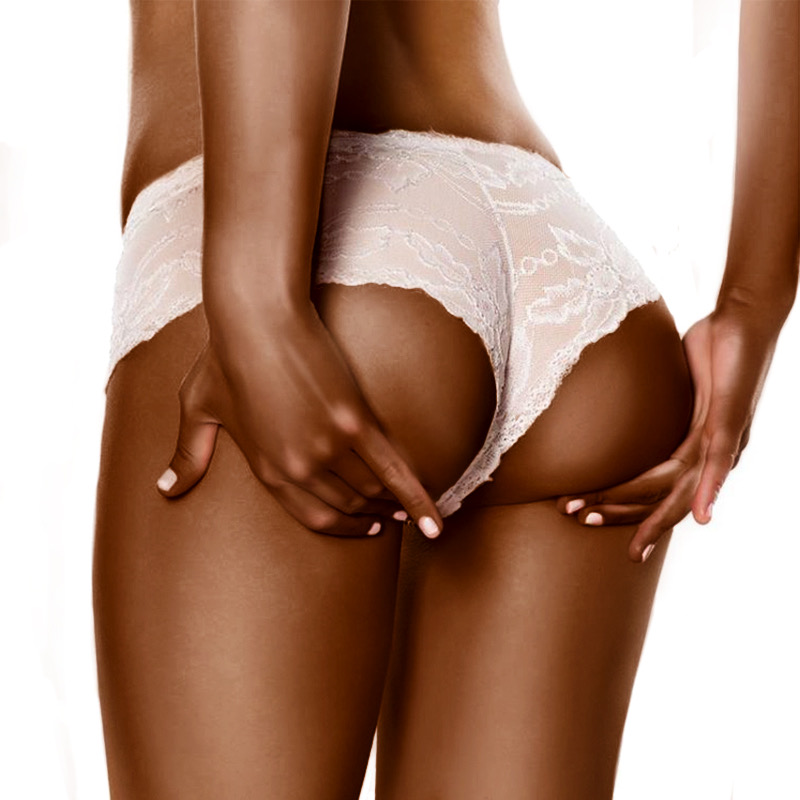 FREQUENTLY ASKED QUESTIONS
Why is the Brazilian butt lift becoming so popular?
For the Brazilian butt lift procedure, we remove unwanted fat from areas such as the stomach, sides of the waist, thighs and back, and inject the harvested fat from your own body to the buttock area. The popularity of this procedure is because it addresses two issues at once—taking fat (body contouring with liposuction) from where you do not want it and placing it exactly where you do want it (your backside area)!
Are Brazilian butt lift results permanent?
The sculpting results of a Brazilian butt lift last a long time as the newly transferred fat incorporates as your normal tissue. The first few weeks are the most critical period after surgery. You need to keep all weight off the newly transferred fat. It takes a couple of weeks for the fat to fully integrate in surrounding tissues and develop its own blood supply. Therefore, you cannot sit or lay down on the buttock area during this time. We recommend standing for tasks you would normally perform while seated and sleeping on your stomach for the first two weeks.
Why should I not sit on my backside for a couple of weeks after a BBL?
It takes two to three weeks for the transferred fat to incorporate in your own tissues. During this time, the fat is very susceptible to direct pressure which can kill the grafted fat resulting in unwanted contours, irregularities as well as firm lumps which may last for some time.
We recommend our patients avoid pressure on the fat grafted areas for at least two weeks. You may stand or walk without limitation. We recommend standing for tasks you would normally perform while seated and laying on your side or preferably your stomach to avoid the grafted areas while resting/sleeping. During your consultation, Dr. Abolmaali will cover some tricks and techniques to keep you comfortable during this recovery period.
What can I expect for recovery after a Brazilian butt lift?
Brazilian butt lift is generally an outpatient procedure, which means that you are discharged to go home the same day after surgery. You are laying on your side or your stomach when you wake up from general anesthesia. You can walk immediately and perform your personal activities shortly afterwards. You wear a compression garment after the surgery with a hole fashioned to avoid pressure in the fat grafted areas.
Most individuals report minimal pain and discomfort after the procedure. As emphasized earlier, we advise you not to sit down or lay on the areas where fat has been injected for at least two weeks after the surgery. You can stand or walk without limitation. You can use a narrow stool to sit on your thighs. Lying on your stomach and/or sides is the best position for sleeping/resting during the recovery period.
You wear the compression garment at all times (except for shower) for the first three weeks. Afterwards, we recommend wearing the compression garment for at least eight hours a day for another three weeks.
Dr. Abolmaali sees you one week after surgery, every two to four weeks during the first three months, and yearly afterwards.
BBL IN ATLANTA
North Atlanta Plastic Surgery Group is conveniently located in beautiful Johns Creek, GA and provides Buttock Enhancement Surgery to patients throughout North Atlanta, including: Alpharetta, GA • Cumming, GA • Roswell, GA • Dunwoody, GA • Sandy Springs, GA • Suwanee, GA • Duluth, GA • Marietta, GA • Smyrna, GA • And More!