Breast Augmentation Atlanta
Breast enlargement or breast augmentation consists of any technique to increase the size or improve the shape of the breasts. It is one of the most common cosmetic surgeries performed in the United States and is considered a generally safe procedure. Many women choose to have breast enlargement to feel more comfortable about themselves in clothing, to correct minor asymmetries, or to achieve their aesthetic goals.
Dr. Abolmaali is equipped with the latest techniques to help women feel satisfied with the size and shape of their breasts.
Breast Augmentation Average Cost: $4,700 – $6,500*
*Stated average cost is for doctor's fees only and DOES NOT include hospital and anesthesia fees. Fees vary by procedure depending on case duration, which can be determined during the initial patient consultation. Financial assistance is offered.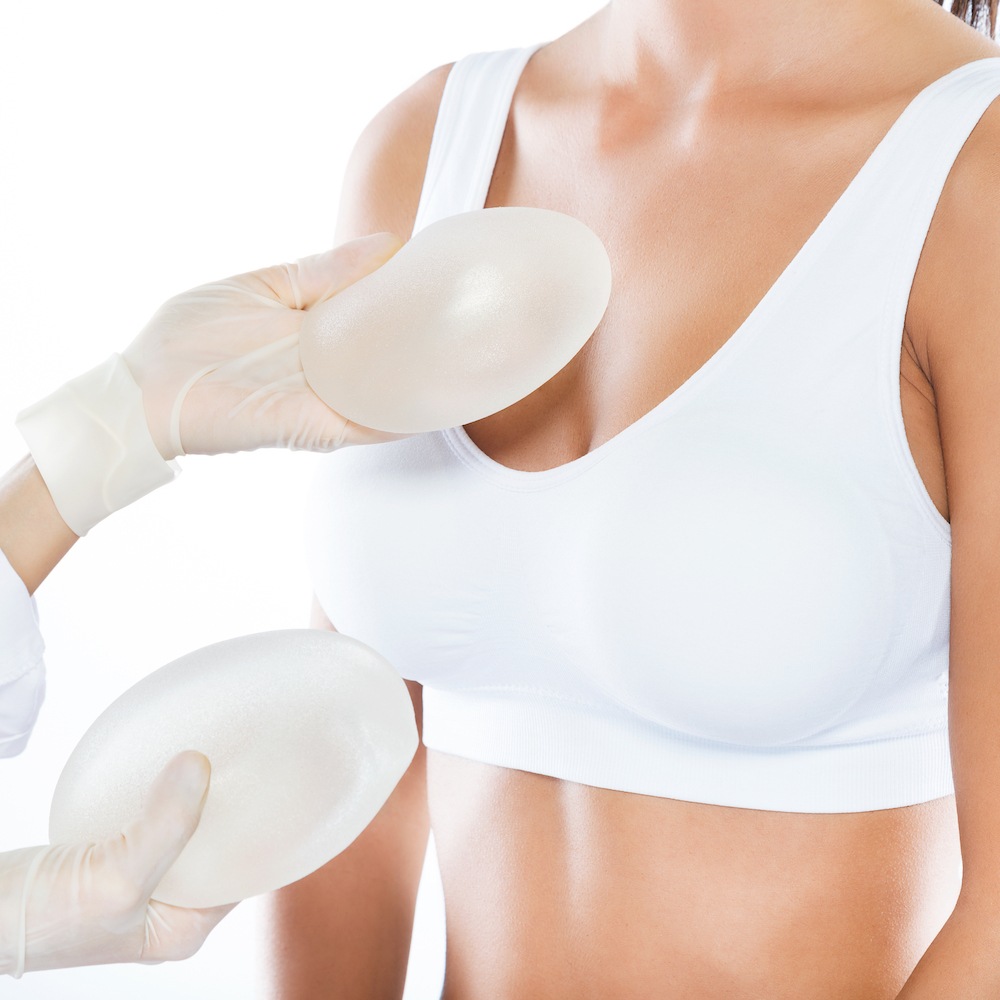 FREQUENTLY ASKED QUESTIONS
Am I a candidate for breast augmentation?
There are more than ten different techniques of breast augmentation. Dr. Abolmaali performs a thorough examination during the initial consult. The results indicate your candidacy for breast enhancement and the type of surgery that best suits your situation.
Breast augmentation is generally considered a safe procedure and may be performed on anyone who is at least 18 years old. In special cases, Dr. Abolmaali may perform this surgery on younger candidates.
Breast augmentation with silicone implants is not recommended for women 21 years old or younger. However, breast augmentation with other techniques might be an option for them.
Should I consider breast augmentation?
The decision to have a breast augmentation is very personal and depends on why you are asking yourself this question. Most women who undergo this surgery would like to feel better about themselves, gain more self-confidence or improve their relationships. With Dr. Abolmaali's experience in working with many women from inception to final outcome, he can definitely help you make the right decision for you.
Although there is no medical indication for breast augmentation, in certain situations, Dr. Abolmaali may suggest you consider breast augmentation to improve your sense of self. On the other hand, he has counseled some women who are not candidates for breast augmentation based on their medical history or other factors to reconsider their desire for the surgery.
Am I a candidate for a natural looking breast enlargement?
Breast augmentation surgery is available to most women, however, there are several factors involved in predicting the outcome of surgery. Age, weight, skin elasticity, prior reactions to anesthesia, poor skin healing, and prior conditions of the breasts are all factors that Dr. Abolmaali takes into account before advising a person to undergo this surgery.
Your health safety and an excellent outcome are Dr. Abolmaali's first priorities.
What are the different techniques for breast enlargement?
Breast augmentations are divided into categories based on the type of implant (e.g. Saline vs. Silicone) and the technique for inserting the implant.
Saline implants have been in use for the longest time. They are approved for anyone over 18 years old. They are generally safe and less expensive than silicone implants. Although most women with saline implants are very satisfied, they have their limitations and you should discuss them with your plastic surgeon.
Silicone implants are FDA approved for women over 21 years old. There are different generations of silicone implants and their quality has evolved significantly over the years. Dr. Abolmaali will help you choose the right implant with respect to safety and long term satisfaction.
There are newer hybrid implants which have a combination of saline and silicone. Ask Dr. Abolmaali about IDEAL IMPLANT® Breast Implants during your consult.
Fat transfer breast augmentation is another way to enlarge breasts using one's own fat deposits. In this technique, no implants or foreign material are used to augment the breasts. Instead, liposuction is used to harvest fat from unwanted fat deposits (such as the abdomen or sides of the waist). After processing, fat is injected in a methodical fashion to enlarge the breasts and correct the asymmetries. This technique is a very safe and powerful technique for the right individuals.
There are several myths about silicone breast implants. One myth is that they need to be changed after 10 years. This is not true. Another myth about silicone breast implants is that if they rupture they can be toxic to the body. This is especially not true for the newer generation of breast implants Dr. Abolmaali uses.
Do breast implants go under or over the muscle?
By far the most important decision is whether to place the implant under the pectoralis muscle or above the muscle. Some plastic surgeons are trained only to perform one or the other surgery; however, the ability to choose between the two types helps achieve more natural looking breasts and less risks of complications.
The decision is based on the individual's lifestyle and anatomy. Factors include issues such as 'going to the gym,' the amount of skin fat and/or anatomy of the breast, which are all critical in determining the best approach.
In addition to his practice in Atlanta, Dr. Abolmaali has trained with over 40 experts in the field of cosmetic and plastic surgery in Long Island, NY, and is experienced with different techniques to achieve the excellent outcomes women are expecting from him.
Can I have a breast augmentation without an implant?
Definitely, there is a new trend in larger cities, such as New York, Los Angeles and recently Atlanta, towards breast augmentation without implant. A fat transfer (fat grafting) from the abdomen and sides of the waist to the breast is the most common technique for breast augmentation without implants. This is very appealing to many women, as it will also help them lose stubborn fat in unwanted areas.
Dr. Abolmaali has extensive experience in fat grafting for the breasts as a method of breast augmentation.
Why are my breast implants sitting high compared to my breast tissue?
Immediately after breast augmentation surgery with implants, it is common to see the implants sitting high on the chest wall. It normally takes at least three months for the tissues to relax and allow the implants to settle into a more natural position.
However, there are several reasons for breast implants sitting high on the chest that warrant a thorough examinations by a trained plastic surgeon. If your implants had been in a good position and have now changed over time, you may be experiencing a condition called 'double bubble' or 'water fall' deformity. The common causes are sagging of the breast tissues after the insertion of the implant, especially if it has been some time since the surgery, or you are experiencing a condition called capsular contracture. In the latter case, the body overreacts to the implant by forming a firm capsule around it. With capsular contracture, the implant feels very firm instead of a natural soft feeling. If the condition is due to sagging of the breasts, this warrants a breast lift to correct the positioning.
Do I need a breast lift together with breast augmentation?
This is one of the most common questions in many women's mind when they are considering breast augmentation. The answer to this question depends on several factors, including the anatomy of the breast and chest wall, the size of the desired implant, the size of the nipple/areola, and the individual's personal goals.
Dr. Abolmaali will advise you on your first visit whether or not you will need a breast lift in conjunction to your breast augmentation. In some circumstances, he may be able to modify the technique for breast augmentation to avoid breast lift; however, that is very individualized.
Is there scarring after breast augmentation surgery?
The answer is always 'yes,' but this is why it is so important to find an excellent plastic surgeon. Dr. Abolmaali hides the incisions of breast augmentation under the breast, around the areola, or in the armpit. The scars heal extremely well with minimal visibility after a few months. There are some factors, such as medical conditions (e.g. diabetes), genetic susceptibility, or post-surgical complications (e.g. infection), which may lead to healing difficulties and scarring.
Along with incision placement strategies, Dr. Abolmaali uses multiple scar minimizing treatments after surgery, to improve your ultimate outcome. These treatments may include silicone sheeting, massage, and special dressings.
Breast augmentation after weight loss surgery?
Weight loss with or without surgery has multiple health benefits, such as resolution of medical issues like diabetes and hypertension, and improved overall well-being. After weight loss surgery, your breasts may lose a significant amount of their volume along with the associated excess skin and sagging.
Breast augmentation is definitely a consideration after weight loss, to restore your self-confidence and self-image. Due to excess skin and lack of elasticity, breast augmentation can be very challenging in this situation. Dr. Abolmaali has vast experience in breast reconstructions after significant weight loss and can help you complement your weight loss with features you have worked so hard for.
Where does Dr. Abolmaali perform natural looking breast augmentation in Atlanta?
Dr. Abolmaali performs breast augmentation in outpatient surgery centers throughout the North Atlanta suburbs, including Alpharetta, Marietta, John's Creek, Suwanee, Roslyn, Dunwoody and Sandy Springs. He sees cosmetic consults in the conveniently located Alpharetta office. He also operates in a fully accredited operating room with a board certified anesthesiologist at his office location.
What can I expect for recovery after breast augmentation surgery?
Breast augmentation is an outpatient surgery. After the surgery, most women are discharged to go home after one to two hours with post-surgical instructions and any necessary prescriptions.
Depending on the technique used for your breast augmentation, recovery time varies from person to person, but generally you feel well enough to resume normal daily activities after two days and can resume work after three to four days, if it does not involve physical or strenuous activity.
Women who undergo breast enhancement surgery can normally go to the gym after four to six weeks. Dr. Abolmaali recommends his patients wear a surgical bra followed by a sports bra for a few months after the surgery.
Your individualized recovery is discussed with you during the consult as well as after the surgery.
BREAST AUGMENTATION SURGERY IN ATLANTA
North Atlanta Plastic Surgery Group is conveniently located in beautiful Johns Creek, GA and provides Breast Lift Surgery to patients throughout North Atlanta, including: Alpharetta, GA • Cumming, GA • Roswell, GA • Dunwoody, GA • Sandy Springs, GA • Suwanee, GA • Duluth, GA • Marietta, GA • Smyrna, GA • And More!