Breast Lift (Mastopexy) Atlanta
A breast lift (also called a mastopexy) is the process of reshaping the breasts and correcting the nipple/areola size and position, thereby restoring the breasts to their more youthful and natural shape. This is achieved by tightening the skin through removal of excess skin and by placing shaping sutures in the breast tissue.
Time and gravity are again the villains when it comes to sagging breasts (breast ptosis). The breasts may also be naturally lower than average, this condition can be found even in young women.
Sagging breasts negatively affect many women's self-image. This operation together with other breast enhancement surgeries are among the most sought after procedures that Dr. Abolmaali performs at North Atlanta Plastic Surgery Group.
AVERAGE COST: $4,300- $5,500*
*Stated average cost is for doctor's fees only and DOES NOT include hospital and anesthesia fees. Fees vary by procedure depending on case duration, which can be determined during the initial patient consultation. Financial assistance is offered.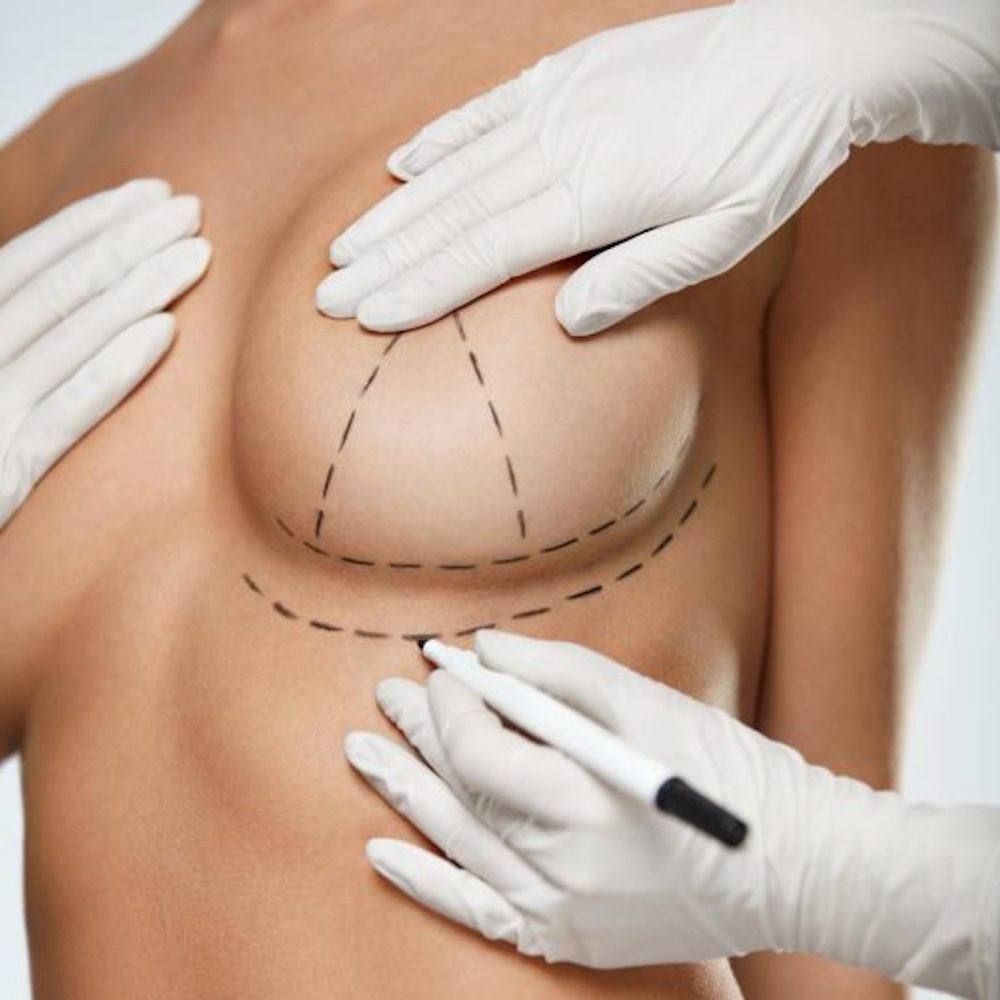 FREQUENTLY ASKED QUESTIONS
Why are my breasts sagging?
Simply, over time the breast skin gradually becomes more lax. Some women may notice their breasts are lower than normal at a very early age. The laxity is affected by age, breast size, skin quality, previous pregnancies and nursing, weight changes, and history of breast implants. A mastopexy is the procedure to reshape and lift up the breasts to their youthful and natural shape and position.
Which technique is the best for breast lift surgery?
Breast lift surgery is the procedure to restore the shape of the breast to a more youthful and natural position. There are several techniques in performing this operation; however, each one has its strong and weak points.
The common types of lifts include:
Anchor Type Lift: This technique is best if the person has excess skin, bra rolls on the sides of the chest, or breasts are sagging is due to significant weight loss. (Some women who want to reduce the size of their breasts, in addition to the breast lift, may also benefit from this technique.)
An incision is fashioned around the areola (dark skin around nipple), vertically downwards to the base, and along the base under the breasts. The name of this technique is due to the shape of the incision. These incisions usually heal very well and the scars fade away after a few months.
Lollipop Type Lift: This is one of the most common types of breast lift because it suits most women. The breast tissue is reshaped internally to avoid the incision under the breasts. This technique creates a long lasting shape for the breast, especially in younger women or those with more dense breasts. The scar from the incision is limited to around the areola together with a vertical scar. Similar to the anchor type breast lift, these incisions tend to heal very well.
Peri-Areolar Lift: This is a limited breast lift, which is capable of moving the nipples only a few centimeters. In this technique, the scar would be limited to around the areola.
The success of a breast lift is defined by its longevity. If you are interested in having breast surgery, it is important to visit an experienced plastic surgeon who is capable of performing each of the various techniques. With Dr. Abolmaali you can be sure you have the precise surgery for your unique case.
Can I have a mastopexy without it leaving a scar?
Some women do not wish to have any scars on their breasts, which is understandable. There are some products on the market, which will temporarily mimic the results of a breast lift, such as using breast lift tape; however, their effectiveness is questionable and they can lead to significant skin irritation and, yes, scarring.
There is a recent surgical technique to lift the nipple position during a breast augmentation, if you are considering slightly larger and more youthful breasts. This technique is called 'dual plane breast augmentation,' which is capable of lifting the nipple position by about an inch with only the scar for the breast augmentation.
If you have a very minimal sagging of your breasts, Dr. Abolmaali can tell you about some alternative methods to correct the position of the nipple along with scar minimizing techniques.
Am I a candidate for a mastopexy?
If you have been bothered by the shape of your breasts or feel that your breasts are sagging or more pendulous and flatter, then you are a candidate for a mastopexy. Like any other cosmetic surgery, the decision to have a breast lift is very personal. Most patients who make this decision are very satisfied and would consider the surgery again.
You are a candidate for breast lift surgery, if:
You are physically healthy
You are not currently smoking
You are concerned about the shape and position of your breasts
You have noticed asymmetry with one breast being lower that the other
You have lost some weight and you no longer have fullness in the upper breast fullness
Do I need implants with my breast lift?
As breasts become more pendulous over time, the volume does not usually change significantly. Instead tissues move downward due to stretched skin and gravity, and the breasts lose their desirable upper fullness. In many instances, the individual is happy with the size of the breast in the push-up bra.
If you are happy with the size of your breasts in the bra, but have noticed the breasts are too droopy with widened nipples/areolas, and wish to have a more uplifted youthful breasts, then a breast lift alone will meet your expectations. However, if you wish to increase your cup-size, then you will need a breast lift with implants.
Can breast lift surgery be combined with other procedures?
Yes, breast lift surgery can be combined with other procedures such as breast augmentation, a tummy tuck (mommy makeover), liposuction and body contouring.
Combining procedures has some benefits such as less overall down time and less costs associated with surgery; however, there are some increased risks. A lengthy surgery may lead to complications, which your surgeon should take into account.
How well do the scars heal after a mastopexy?
The surgical site scars heal very well after breast lift surgery; although, the healing process varies between individuals. Healing also depends on genetics, surgical technique and skin closure methods. Dr. Abolmaali uses scar minimizing techniques during surgery and recommends individualized scar improvement protocols which help scars fade faster.
What should I expect for recovery after breast lift surgery?
Breast lift surgery is usually an outpatient procedure. Most people spend a couple of hours in the recovery room and are then discharged to go home. Prior to surgery, Dr. Abolmaali's office sends you a prescription for pain relief and nausea, so you have it available in case you need it after surgery.
You have a surgical dressing/ bandage over the incisions together with a specialized bra to support the breasts during recovery. The support bra also helps with swelling and pain after surgery. You can return to light daily activities after a couple of days; however, we recommend avoiding heavy exercise, bending down or lifting heavy objects for a couple weeks. Depending on your type of surgery, you may need to wear a sports bra for about four weeks after surgery.
After surgery, Dr. Abolmaali will see you each week for the first two weeks, then every two to four weeks up to three months.
Thinking about a breast lift?
Having a breast lift is a very satisfying procedure. As with other cosmetic procedures, Dr. Abolmaali advises you to do your research to learn more about the procedure, complications and outcomes. Write down any questions you may have to ask them during your consult visit.
BREAST LIFT SURGERY IN ATLANTA
North Atlanta Plastic Surgery Group is conveniently located in beautiful Johns Creek, GA and provides Breast Lift Surgery to patients throughout North Atlanta, including: Alpharetta, GA • Cumming, GA • Roswell, GA • Dunwoody, GA • Sandy Springs, GA • Suwanee, GA • Duluth, GA • Marietta, GA • Smyrna, GA • And More!