FACIAL FAT GRAFTING ATLANTA
The technique of facial fat grafting is used to restore the fullness and freshness of a youthful face. Over time, gravity has an adverse effect on the soft tissues of the face, including the skin. You may notice the skin starting to sag and/or experience a loss of volume in certain areas of the cheeks and temples. Fat pockets in the face are associated with youthfulness, and as these pockets diminish, you may see a flattening of the cheeks, hollowing of the temples, the appearance of jowls, a deepening of the folds on the sides of the mouth, and loose skin in the neck area.
Originally, fat grafting was used in reconstructive surgeries to correct deformities associated with cancer operations or congenital anomalies. From that clinical experience, fat grafting has emerged as a very powerful, yet subtle technique to reverse the signs of aging, especially in the early stages. While filler injectables are commonly used in medical spas and beauty centers, they tend to be temporary in nature and only last a few months. Fat grafting, on the other hand, is not a temporary solution. What's more, there is an added bonus in fat grafting, since fat is one of the main sources of stem cells, which many believe play an important role in reversing the aging process.
Facial Fat Grafting Average Cost: $1,500 – $2,500*
*Stated average cost is for doctor's fees only and DOES NOT include hospital and anesthesia fees. Fees vary by procedure depending on case duration, which can be determined during the initial patient consultation. Financial assistance is offered.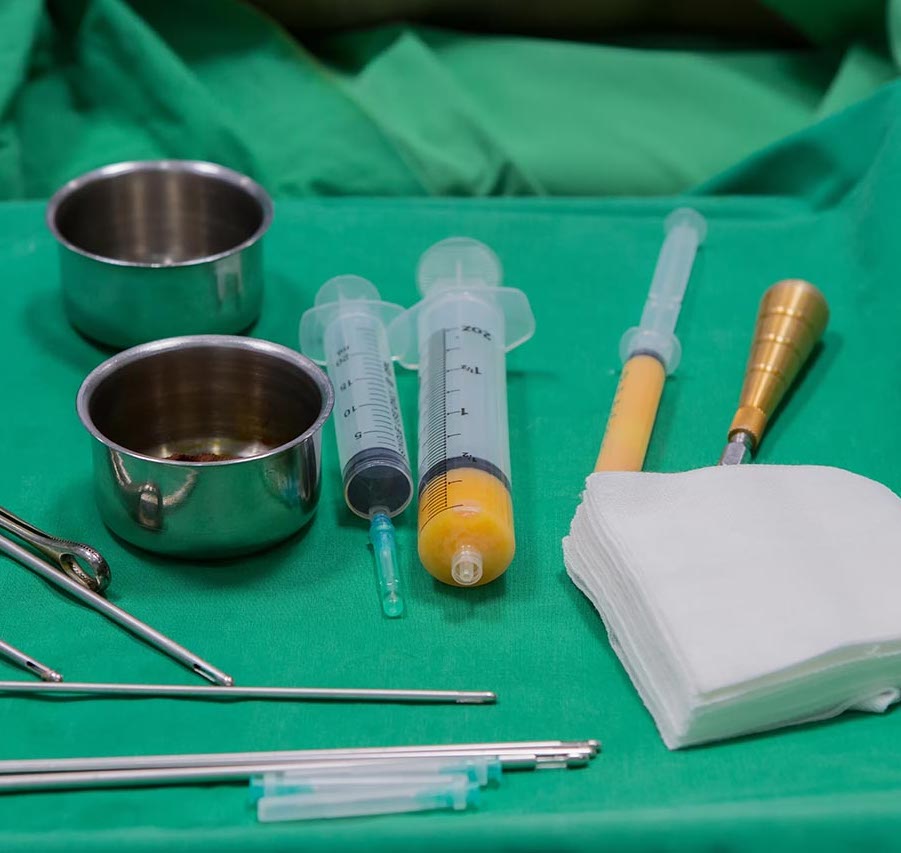 FREQUENTLY ASKED QUESTIONS
Where is the fat transferred to during a facial fat grafting procedure?
Depending on your preferences and clinical examination, fat can be used to accentuate the cheek bones, fill the hollow areas in the temples or face, camouflage laugh lines and other facial creases, and help to reshape the face and nose as a minimally invasive procedure.
Depending on the area of the face, fat is injected superficially just under skin or deeper into the tissue to achieve the desired aesthetic effect.
How is a facial fat grafting procedure performed?
Depending on the amount of fat needed, fat grafting procedures are performed under local anesthesia or general anesthesia. It is most often performed in conjunction with other procedures under general anesthesia.
After initial preparations, Dr. Abolmaali carefully removes fat from areas of unwanted fat such as the sides of the waist, abdomen or hips using different size cannulas (tubes). Very small incisions (only a few millimeters long) are made. Harvested fat is processed to achieve the desired size globules and is divided into multiple syringes for injection.
In pre-op the areas for injection are confirmed with you and marked for surgery. Fat is transferred using small microcannulas to achieve the desired effects.
The entire process usually takes less than one hour, unless larger quantities of fat are required.
Dr. Abolmaali's technique for facial microfat grafting ensures a durable and natural result.
What is the facial fat grafting recovery time?
Microfat grafting is always an outpatient surgery. In special circumstances, it can be done without general anesthesia using only local anesthesia.
After the surgery, you may experience some swelling and bruising that usually disappears after a week. Initially, you may notice the areas are more prominent than you anticipated—this is completely normal. It is important that you avoid any direct pressure to the areas of fat grafting for a few weeks as it may lead to resorption/loss of the fat. The final results are more apparent in about four weeks.
What is microfat grafting?
Microfat grafting is a new method to improve the results of facial fat grafting. With this technique smaller cannulas (tubes) are used to remove fat from other areas of your body. After processing the fat, we select the purified smaller fat globules for injection in the face. Under sterile conditions, the processed microfat is divided into small amounts and injected with microcannulas into the targeted areas ensuring a smooth and natural looking appearance. The smaller globules of fat have a higher rate of integration with the surrounding tissue producing more predictable and lasting results.
Dr. Abolmaali performs microfat grafting of the face in conjunction with other procedures such as a facelift and neck lift or as a stand-alone surgery.
Am I a candidate for facial microfat grafting?
Fat grafting is a very effective way to correct areas of hollowness or flattening in the face or other parts of body. You may consider facial fat grafting if
You receive injectables to the face on a frequent basis and wish to have a more lasting result
You are interested in more durable aesthetic facial reshaping
You experiencing a hollowness or flattening of cheeks or temples due to facial aging or other reasons
There is some facial asymmetry after trauma or surgeries
There are prominent 'laugh lines' or 'marionette lines' around the mouth
During your consult and careful examination, Dr. Abolmaali reviews the procedure and the areas which may benefit from microfat grafting. If you are unsure of the effects of fat grafting, Dr. Abolmaali can help you to replicate the results with fillers on a temporary basis. If the results are satisfactory, you can then schedule the surgery for a longer lasting solution.
FACIAL FAT GRAFTING SURGERY IN ATLANTA
North Atlanta Plastic Surgery Group is conveniently located in beautiful Johns Creek, GA and provides Facial Fat Grafting Surgery to patients throughout North Atlanta, including: Alpharetta, GA • Cumming, GA • Roswell, GA • Dunwoody, GA • Sandy Springs, GA • Suwanee, GA • Duluth, GA • Marietta, GA • Smyrna, GA • And More!