Mommy Makeover Atlanta
AMommy Makeover comprises a combination of two or more surgeries targeting the areas of the body most effected by childbirth. Commonly, a Mommy Makeover involves a type of breast surgery, such as a breast lift or breast augmentation, and a tummy tuck or liposuction. Depending on the individual's goals and preferences, it can be any combination.
Motherhood is full of sacrifices balanced by all the joys which come with it. One of those sacrifices is the changes in a woman's body after giving birth to a child. They include every part of the body; however, the spectrum is different from person to person. The common changes in a women's body after child birth and nursing are:
Changes in the breasts such as a more pendulous appearance and a loss of projection or upper fullness
Excess skin in the lower part of the abdomen, which persists after a few months
Separation of abdominal muscles, which may present as a hernia or loss of core strength
Resistant areas of fatty deposition in the abdomen, waist, bra rolls or back
Vaginal changes
Mommy Makeover Average Cost: $7,000 – $12,000*
*Stated average cost is for doctor's fees only and DOES NOT include hospital and anesthesia fees. Fees vary by procedure depending on case duration, which can be determined during the initial patient consultation. Financial assistance is offered.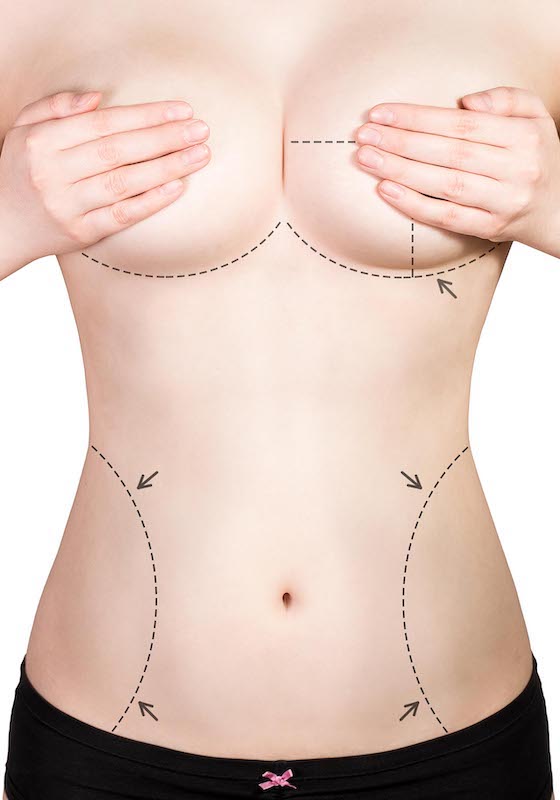 FREQUENTLY ASKED QUESTIONS
What types of surgeries can be combined in a Mommy Makeover?
The goal of 'mommy makeover' surgery is to reverse the effects of childbirth on a woman's body. The constituents of this surgery are very personal and tailored to achieve your individual goals. Common operations included in mommy makeovers are:
Dr. Abolmaali carefully listens to your concerns and customizes a plan just for you.
What are the advantages of mommy makeover surgery?
'Mommy makeover' surgery is just a combination of multiple cosmetic procedures that plastic surgeons do frequently. The only difference is the fact that we combine two or occasionally three procedures in one setting to reduce the number of times that you would undergo anesthesia.
Your health safety is the first priority at North Atlanta Plastic Surgery Group. Whenever a long procedure is anticipated, we take every precaution to reduce the risks of sedation and bleeding. Dr. Abolmaali may prescribe a type of blood thinner before the surgery. It is imperative for the surgeon to be efficient at every stage of the surgery.
How long does mommy makeover surgery take to perform?
Many factors contribute to the length of surgery, such as the number of procedures and their intricacies. Other factors include the person's weight and efficacy of the operating suite.
As a plastic surgeon, Dr. Abolmaali always puts your safety first. He prefers to limit the duration of surgery to less than six hours. If during the consultation, Dr. Abolmaali feels that the length of surgery may adversely affect your safety, he discusses this with you and devises a safer alternative plan.
Read more about the following procedures:
MOMMY MAKEOVERS IN ATLANTA
North Atlanta Plastic Surgery Group is conveniently located in beautiful Johns Creek, GA and provides Mommy Makeover Surgery to patients throughout North Atlanta, including: Alpharetta, GA • Cumming, GA • Roswell, GA • Dunwoody, GA • Sandy Springs, GA • Suwanee, GA • Duluth, GA • Marietta, GA • Smyrna, GA • And More!
Ask About EXPAREL® for a Narcotic-Free Post-Op Recovery!