NECK LIFT ATLANTA
The goal of a neck lift is to tighten loose skin by repositioning soft tissues to their former relative positions. This is done through gentle lifting of the skin to alleviate wrinkles and creases in a natural way. Best of all, the evidence of this surgical procedure is hidden in the hair-line and around the ear. After the surgery, most people look "rested" and years younger.
Over the years, due to gravity and adverse environmental exposure, the soft tissues of the neck and lower face including the skin can begin to sag and wrinkle. As a result, people often notice loose skin in the neck area that results in blunting the angle between their chin and neck.
During your consultation, Dr. Abolmaali will assess the face and neck as a whole and advise you on other aspects of facial rejuvenation, such as adding volume to the cheeks, temples, and possibly the chin. Additionally, skin optimization might be suggested in order to help restore your face's most extraordinary, youthful and natural look.
Neck Lift Average Cost: $5,000 – $6,200*
*Stated average cost is for doctor's fees only and DOES NOT include hospital and anesthesia fees. Fees vary by procedure depending on case duration, which can be determined during the initial patient consultation. Financial assistance is offered.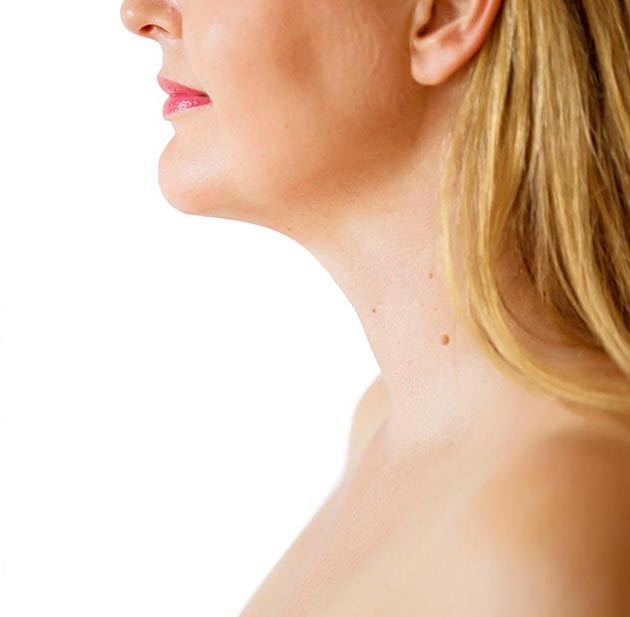 FREQUENTLY ASKED QUESTIONS
Does a neck lift surgery need to be done together with a facelift?
A neck lift can be performed independently from a facelift procedure; however, usually it is combined with a lower face lift to address sagging of skin in the jowl area and improve the contour of lower jaw bone. Combining a lower facelift with neck lift will add slightly to the complexity of surgery, however the incisions would not change significantly.
What is a liquid neck lift?
A liquid neck lift or non surgical rejuvenation of the neck is a new trend specially in younger people who would like to improve the appearance of their neck. It is achieved by a combination of dermal fillers (Botox and fillers) and skin resurfacing procedures such as lasers and peels to improve the appearance of the neck.
What is a thread neck lift?
Suture threads to another less invasive methods to improve the appearance of the neck. The effects of thread lifts are temporary and can last as little as a few months to slightly over a year. Threads are specialized suture material which will incorporate in the skin and help lift the skin. Some types of threads will convert into collagen, which will have slightly longer acting effects.
Who is a candidate for a neck lift?
Anyone with signs of facial aging can consider a consult for facial rejuvenation procedures, including a neck lift. Signs of facial aging include:
Loss of normal elasticity and skin tone
Sagging skin and an abundance of wrinkles and creases
Flattening of the cheeks and hollowness of the temples
Fine wrinkles around the eyes and mouth
Prominence of the folds around the mouth
Appearance of jowls, sagging skin at the jawline
Excess skin and wrinkles under the chin and in the neck area
Separation of muscle fibers in the neck
If you have concerns about any signs of facial aging, Dr. Abolmaali can give you his professional advice on the best path to achieve your goals. The sooner people seek advice and treatment, the more likely they can avoid surgical intervention.
What other factors should be considered?
If you are interested in any facial rejuvenation procedure, including a neck lift, you should:
Care about your facial appearance and have some signs of facial aging
Be a non-smoker
Not have any bleeding problems or take blood thinners
Not have any major medical problems
Have realistic expectations and want to roll back the hands of time
NECK LIFT SURGERY IN ATLANTA
North Atlanta Plastic Surgery Group is conveniently located in beautiful Johns Creek, GA and provides Face Lift & Neck Lift Surgery to patients throughout North Atlanta, including: Alpharetta, GA • Cumming, GA • Roswell, GA • Dunwoody, GA • Sandy Springs, GA • Suwanee, GA • Duluth, GA • Marietta, GA • Smyrna, GA • And More!