Nose Job for Men Atlanta
Surgery on the nose, or a nose job for men, is the operation to reshape the nose and create facial harmony. Along with aesthetic concerns, it is also performed for conditions such as difficulty breathing, eating or sleeping, or nasal deformity due to trauma.
Even though the eyes are the 'window to the soul,' the nose has the greatest impact on the aesthetics of the overall face. It is the first element of the face people notice. That is why rhinoplasty has such a dramatic effect on the overall balance of the face. There is an art in achieving a natural looking rhinoplasty.
Men would benefit from rhinoplasty similar to women; however, the aesthetic goals of rhinoplasty for men  differ from those for women. The anatomy of nose and angles between the nose and other facial structures are very different in men and women. It is very important to choose a plastic surgeon who is familiar with those subtle differences in the anatomy in order to achieve a natural looking outcome.
Dr. Abolmaali and you will discuss your concerns and/or conditions to carefully determine the procedures that will achieve realistic goals. Goals are often a balance of alleviating conditions and achieving aesthetic desires with the smallest change possible.
Male Nose Job Average Cost: $5,000 – $7,000*
*Stated average cost is for doctor's fees only and DOES NOT include hospital and anesthesia fees. Fees vary by procedure depending on case duration, which can be determined during the initial patient consultation. Financial assistance is offered.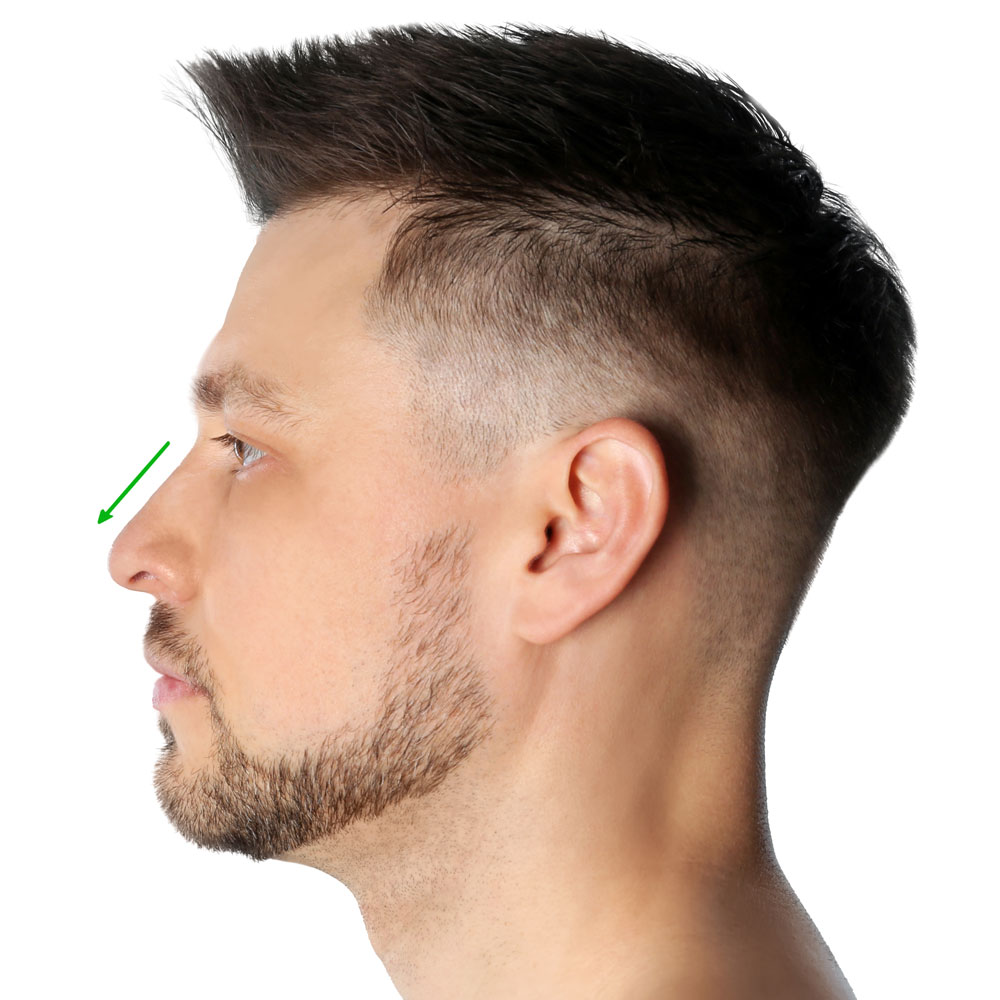 FREQUENTLY ASKED QUESTIONS
Does a nose job for men achieve a natural look?
Any change in the nose has a dramatic effect on the aesthetics of the face. For that reason, a 'less is more' approach in rhinoplasty often produces the better result. Changing the shape and profile of a person's nose is not a 'cookie cutter' operation. Just as each face is unique, so are the aesthetic goals of each individual. Dr. Abolmaali listens to your concerns to develop an individualized plan for you. A natural looking nose, balanced to your features is the result.
MALE RHINOPLASTY IN ATLANTA
North Atlanta Plastic Surgery Group is conveniently located in beautiful Johns Creek, GA and provides Rhinoplasty Surgery for men throughout North Atlanta, including: Alpharetta, GA • Cumming, GA • Roswell, GA • Dunwoody, GA • Sandy Springs, GA • Suwanee, GA • Duluth, GA • Marietta, GA • Smyrna, GA • And More!