Scar Removal & Scar Revision Surgery Atlanta
Plastic surgeons have profound knowledge of wound healing and skin biology–aiding them in precise scar removal and scar revision surgery techniques. This will allow them to perform surgeries with minimal scars. Designing the incisions in areas which leave least amount of scarring and specialized suturing techniques to reduce track marks are the main methods to have less noticeable scars.
INSURANCE APPLIES
This procedure is typically covered by insurance. As such, individual co-pay or out-of-pocket expense will be determined upon consultation and/or after approval by the insurance company.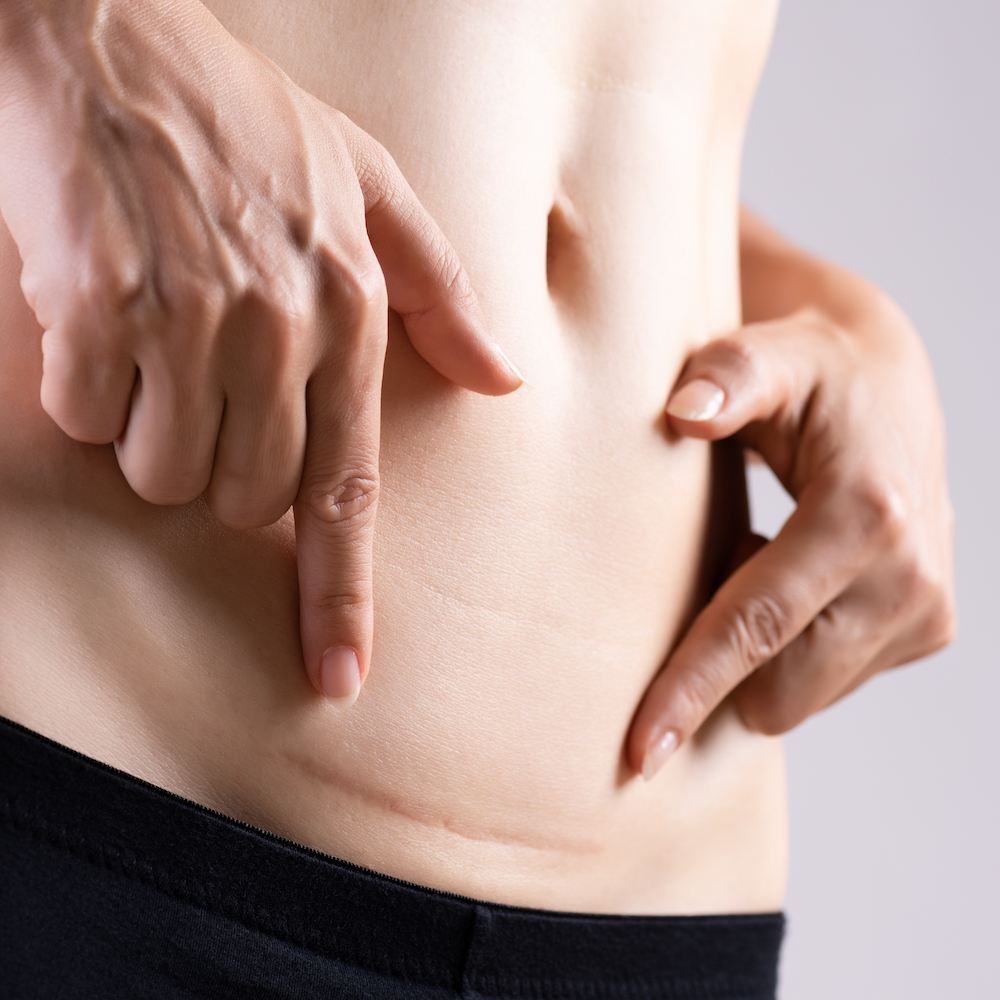 FREQUENTLY ASKED QUESTIONS
Do plastic surgeons perform scar removal surgery?
It is a misconception that plastic surgeons can perform surgeries with no scars; however, they are masters in hiding the scars in areas which heal very well and are easy to hide.
How is scar revision surgery performed?
Your plastic surgeon will take a full history of the circumstances which lead to the scarring and perform a full examination. Normally, scar revisions involve cutting out the current scar in a way that it changes the direction or reduce the tension across the scar to accelerate its healing.
Scar revisions can be done in the office under local anesthesia in most cases. During your consultation with your plastic surgeon, he will go through the process and inform you about the expectations after the procedure and the care involved afterwards.
How can I improve the scarring of my recent surgery?
There are different techniques to improve scarring after surgeries. Depending on the location, sometimes massaging techniques help to reduce the scarring.
Silicone ointment and silicone sheeting have also been shown to improve scars after surgeries. You should ask your plastic surgeon if you have questions or concerns about the way your incision is healing and how you can improve the scarring after your surgery.
What is Keloid scar?
Keloids are abnormal growth of scar tissue, usually beyond the border of the original wound itself. Keloid scars are usually raised, dark in color and sometimes tender.
How fast do Keloid scars form?
Keloid scars can form as early as few weeks after an injury or surgery. However, it usually takes a few months for it to develop fully.
How can I get rid of keloids?
Sometimes surgery can remove the keloids and improve the appearance of scars; however, depending on the underlying cause of the keloid scar, they can recur. Your surgeon will combine a surgical excision of scar with other less invasive methods such as lasers and steroid injections to reduce the chance of recurrence.
In extreme cases or after failed surgery, sometimes radiation therapy combined by surgery maybe needed to get rid of keloids.
SCAR REMOVAL IN ATLANTA
North Atlanta Plastic Surgery Group is conveniently located in beautiful Johns Creek, GA and provides Scar Revision Surgery to patients throughout North Atlanta, including: Alpharetta, GA • Cumming, GA • Roswell, GA • Dunwoody, GA • Sandy Springs, GA • Suwanee, GA • Duluth, GA • Marietta, GA • Smyrna, GA • And More!