Skin Removal Surgery (panniculectomy)
A fter a massive weight loss, patients often opt for skin removal surgery (also called a panniculectomy) to get rid of the excess skin left behind. Extra skin is one of the main concerns of post-bariatric patients and the only way to address this concern is by surgical interventions.
The common areas of excess skin in massive weight loss patients include lower trunk, breasts, upper arms, buttocks and thighs. The skin excision procedures for these patients are normally combined with lifting techniques in order to restore the shape and contour to the body part.
Skin excision procedure after weight loss are very individualized based on the exact location and extent of skin folds. Below are the common procedures for post-bariatric patients:
At North Atlanta Plastic Surgery Group, we will provide you with a comprehensive approach to tackle all your concerns.
Skin Removal Surgery Average Cost: $4,000 – $6,500*
*Stated average cost is for doctor's fees only and DOES NOT include hospital and anesthesia fees. Fees vary by procedure depending on case duration, which can be determined during the initial patient consultation. Financial assistance is offered.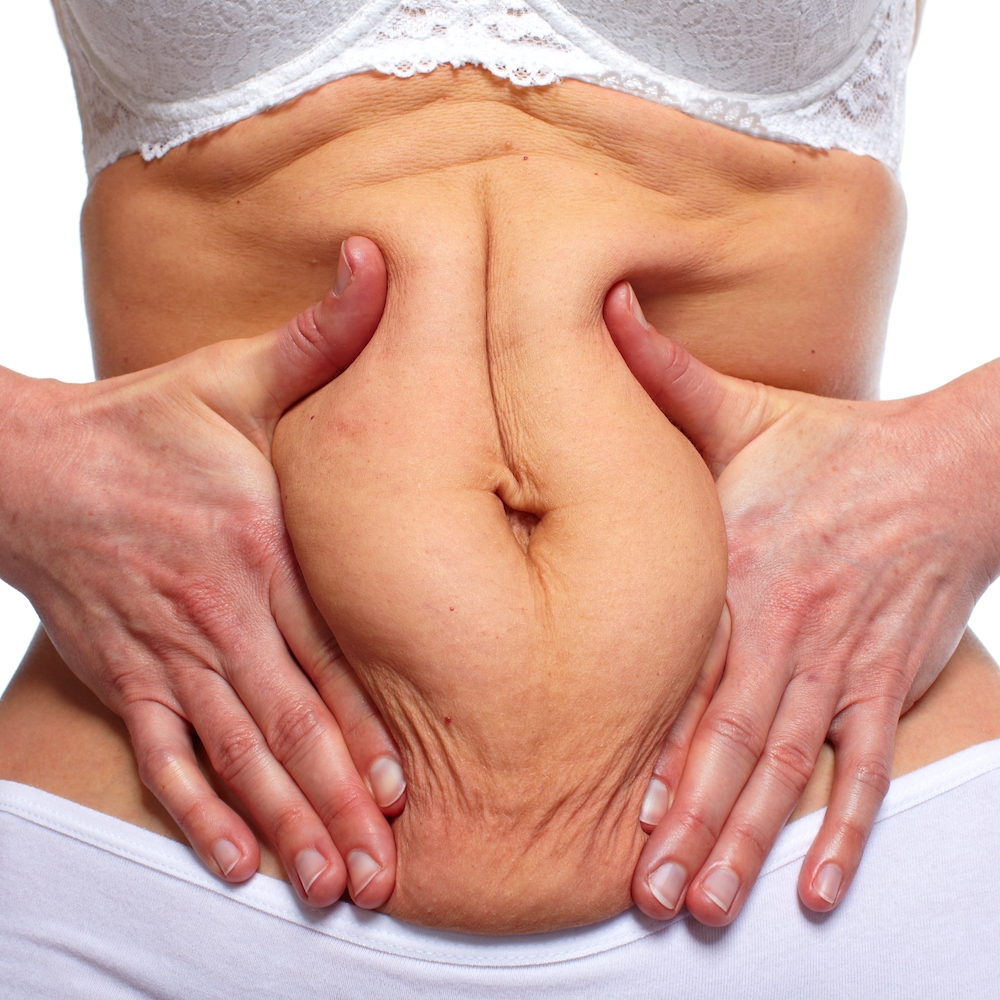 FREQUENTLY ASKED QUESTIONS
What is a 'fleur-de-lis' abdominoplasty or significant weight loss tummy tuck?
Candidates for this surgery have lost a large amount of weight (usually more than 100lbs) or are post-bariatric patients needing a more extensive form of tummy tuck. In a 'fleur-de-lis' tummy tuck or post-bariatric surgery abdominoplasty, a 'T' incision is fashioned which extends upwards toward the belly button. This technique allows Dr. Abolmaali to address the excess skin in the upper part of the abdomen as well.
I had gastric bypass surgery. Does insurance cover my skin removal surgery?
Some health insurance plans cover part of the skin removal surgery, if you have undergone weight loss or bariatric surgery. There are stringent criteria for approval which involve a letter and photos from a plastic surgeon documenting the physical examination findings as well as stating the symptoms which necessitate the surgery.
After reviewing the documents and photos, they may approve payment for a panniculectomy, which is a limited tummy tuck. This procedure does not involve liposuction or tightening and toning of the muscles, which are the major elements of the tummy tuck.
Dr. Abolmaali patiently works with your insurance carrier to help you get approval for the procedure.
SKIN REMOVAL SURGERY IN ATLANTA
North Atlanta Plastic Surgery Group is conveniently located in beautiful Johns Creek, GA and provides Skin Excision After Weight Loss Surgery to patients throughout North Atlanta, including: Alpharetta, GA • Cumming, GA • Roswell, GA • Dunwoody, GA • Sandy Springs, GA • Suwanee, GA • Duluth, GA • Marietta, GA • Smyrna, GA • And More!