Breast Implant Revisions Atlanta
Breast implant revision surgery is any procedure to replace breast implants or to correct problems with previously inserted breast implants. Reasons for breast implant revisions can be categorized into the following groups:
Issues/Problems with the implant itself, such as size change, preferring a different type of implant (saline vs silicone), or a damaged implant (ruptured implant)
Aesthetic issues after implant insertion, such as sagging breasts , 'double bubble,' 'water fall' or animation deformity, or implant malposition
Capsular contracture, which is the body's overreaction to the implant by forming a thick, firm capsule around the implant
Correct changes due to aging or physiologic changes
Manufacturing defects such as recalled implants
Medical conditions necessitating implant removal such as infection or malignancy
Breast Implant Revision Average Cost: $3,000 – $5,200*
*Stated average cost is for doctor's fees only and DOES NOT include hospital and anesthesia fees. Fees vary by procedure depending on case duration, which can be determined during the initial patient consultation. Financial assistance is offered.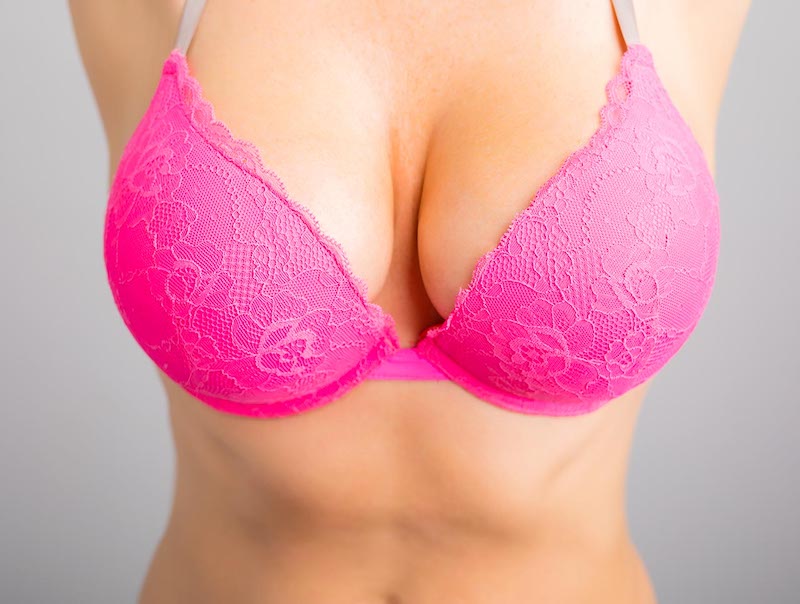 FREQUENTLY ASKED QUESTIONS
I had a silicone implant over 10 years ago. Do I have to change them if I have breast implant revisions now?
In the past, it was recommended to exchange silicone implants after a few years. However, with the current data and over two decades of follow up data, this recommendation has changed.
Silicone implants have evolved over the last few years with newer generations of implants being more durable and resistant to rupture. Even so, most women will outlive their implants and require an implant exchange at some point in their life. If you have breast implants and are happy with them without experiencing any symptoms, we recommend keeping your implants as long as you continue screening protocols for breast cancer and implant surveillance.
My breast implant moves every time I lift objects or during workouts. What should I do if I have animation deformity?
Animation deformity is the feeling that the breast implant moves with contraction of the pectoralis muscles. In severe cases, you even see the implant moving with the muscle pushing it down. This concern is only experienced if the breast implants are placed under the pec muscle. Many women are not bothered by it; however, those who exercise regularly or have severe cases may require revision breast implant surgery to either remove the implant or change the implant placement. By changing the implant pocket and its placement under the breast tissue (sub-glandular implant) we can correct this often disabling deformity.
Why are my breast implants sitting high compared to my breast tissue?
Immediately after a breast lift with implants, it is common to see the implants sitting high on the chest wall. It normally takes at least three months for the tissues to relax and allow the implants to settle into a more natural position.
However, there are several reasons for breast implants sitting high on the chest that warrant a thorough examinations by a trained plastic surgeon. If your implants had been in a good position and have now changed over time, you may be experiencing a condition called 'double bubble' or 'water fall.' The common causes are sagging of the breast tissues after the insertion of the implant, especially if it has been some time since the surgery, or a condition called capsular contracture. In the latter case, the body overreacts to the implant by forming a firm capsule around it. With capsular contracture, the implant feels very firm instead of a natural soft feeling. If the condition is due to sagging of the breasts, this will warrant a breast lift to correct the positioning.
I have had breast implants for years and like the 'augmented look,' but I do not want a foreign substance in my body any longer. What is a SIEF procedure?
Simultaneous Implant Exchange with Fat (SIEF) procedure is the operation to remove breast implants in women who wish to continue their augmented breast look without an implant. Women may wish to remove their implants for various reasons ranging from simple personal concerns to adverse complications, such as capsular contractions, rippling, infection and pain.
The SIEF procedure is actually a form of breast augmentation with fat grafting combined with breast implant removal. It is a valid alternative to implants. The advantage of a SIEF procedure is that no silicone implants or any other foreign material are used to enlarge the breasts. The result looks and feels like a natural breast. Depending on the size of your implant and the amount of fat available for breast fat transfer, we can achieve a similar size or a larger breast size with fat only. As an added benefit, you undergo a full body liposuction of unwanted fat for the fat grafting. It is definitely a bonus if you were considering liposuction.
BREAST IMPLANT REVISIONS IN ATLANTA
North Atlanta Plastic Surgery Group is conveniently located in beautiful Johns Creek, GA and provides Breast Implant Revision Surgery to patients throughout North Atlanta, including: Alpharetta, GA • Cumming, GA • Roswell, GA • Dunwoody, GA • Sandy Springs, GA • Suwanee, GA • Duluth, GA • Marietta, GA • Smyrna, GA • And More!