Breast Reduction Surgery Atlanta
Abreast reduction surgery (also known as a reduction mammoplasty) is a procedure to remove excess breast tissue and skin to achieve a smaller breast size, thereby alleviating the discomfort associated with excessively large breasts. This operation also improves the aesthetics of the breast by repositioning the nipple/areola and uplifting the breasts.
Many women with excessively large breasts (macromastia) may experience physical and emotional distress due to the weight of the breasts or the inability to obtain a proper fit in their clothing. Neck pain, shoulder pain and upper back pain are common symptoms along with adverse skin reactions to excess heat/moisture under the breasts.
Breast Reduction Surgery Average Cost: $4,500 – $5,600*
*Stated average cost is for doctor's fees only and DOES NOT include hospital and anesthesia fees. Fees vary by procedure depending on case duration, which can be determined during the initial patient consultation. Financial assistance is offered.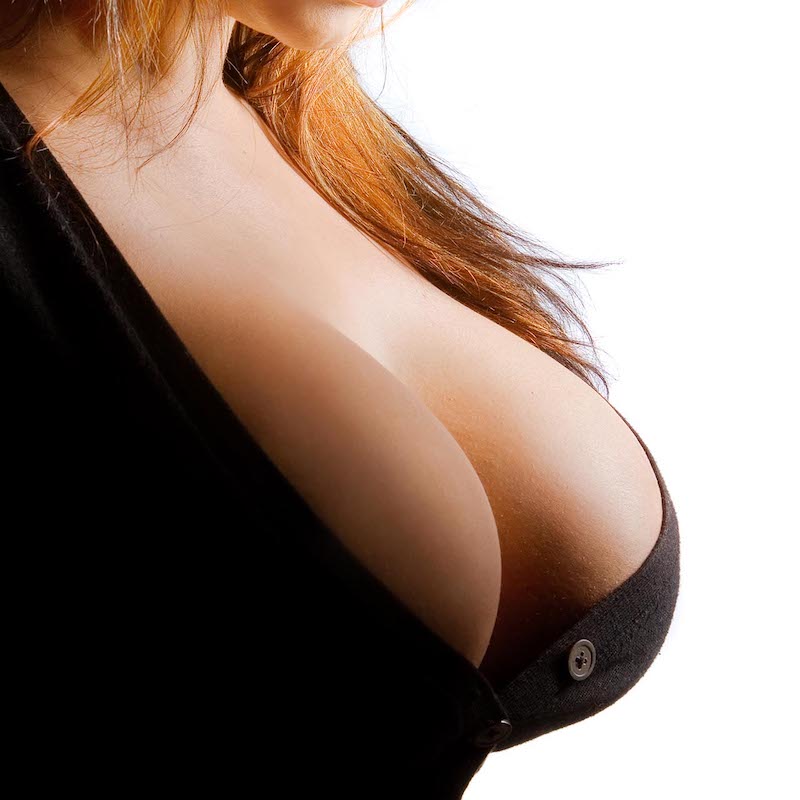 FREQUENTLY ASKED QUESTIONS
Does my upper back pain improve after breast reduction surgery?
Having very large breasts puts excessive weight on the upper back muscles and spine. The weight of the breasts also induces poor posture, which adds to the upper back pain. Most women have an immediate resolution of shoulder, neck and upper back pain as well as an improved posture after the surgery. Physical activities, such as going to the gym or jogging, also become more pain free and easier to perform.
This surgery has a very high satisfaction rate among women due to both the alleviation of pain symptoms and the improved aesthetics.
I am very young and I do not have children. Does a breast reduction affect lactation after childbirth?
This is one of the most common questions young women ask during their initial consultation. Reduction surgery may affect lactation after childbirth; however, most women are still be able to nurse their children adequately after reduction mammoplasty. Based on current research data, certain techniques improve the chances of successful lactation after breast reduction surgery.
Dr. Abolmaali is experienced with these techniques of breast reduction. After discussing your goals, he will help you make the right decision for surgery.
Am I a candidate for a breast reduction?
Candidates include:
Feel that their large breasts interfere with physical activity
Suffer from neck, shoulder and/or upper back pain
Experience skin irritation and rash under the breasts
Have difficulty with the fit of their clothing
Breast reduction surgery addresses most of these concerns. Smoking or use of nicotine products significantly increases the rate of complications after the surgery.
Will my health insurance cover breast reduction surgery?
If the breast reduction is medically necessary, most health insurance plans cover it. In order to obtain authorization from your insurance, Dr. Abolmaali's staff submits a medical necessity letter together with photographs and supporting letters from your primary care provider, chiropractor or gynecologist to your insurer. Depending on your health plan, you are responsible for any co-pays or deductibles.
Do I need to have a mammogram before breast reduction surgery?
If you have any family history of breast cancer or you are over 35 years of age, you may need a baseline mammogram or ultrasound prior to and after breast reduction surgery.
The purpose of the mammogram is to have a baseline image in order to identify any tissue changes in the future. Breast reduction surgery does not increase the risk of breast cancer; however, it may cause changes on a mammogram due to scarring. The baseline mammogram helps prevent unnecessary workups afterwards.
Will I have an increased risk of breast cancer after a breast reduction?
Breast reduction does NOT increase the risk of breast cancer. In fact, it may actually decrease the risk as a portion of breast tissue is surgically removed. However, due to scarring after surgery, some changes on the mammogram might be confused with cancer. For this reason, we recommend all women with a family history of breast cancer and/or those over 35 years of age have a baseline mammogram prior to and after breast reduction surgery.
What should I expect for recovery after breast reduction surgery?
Breast reduction surgery is usually an outpatient procedure. You spend a couple hours in the recovery room before you are discharged to go home. Prior to surgery, Dr. Abolmaali's office sends you a prescription for pain relief and nausea, so you will have it available in case you need it after surgery.
You have a surgical dressing/bandage over the incisions and a specialized bra to support the breast during recovery. The support bra also helps with swelling and pain after surgery. You can return to light daily activities after a couple of days; however, we recommend avoiding heavy exercise, bending down or lifting heavy objects for a couple of weeks. Depending on your type of surgery, you may need to wear a sports bra for about four weeks after surgery. If you need to drain your incision, Dr. Abolmaali's nurse will teach you how to empty and chart the output prior to surgery.
After surgery, Dr. Abolmaali will see you each week for the first two weeks, then every two to four weeks up to three months.
BREAST REDUCTION SURGERY IN ATLANTA
North Atlanta Plastic Surgery Group is conveniently located in beautiful Johns Creek, GA and provides Breast Reduction Surgery to patients throughout North Atlanta, including: Alpharetta, GA • Cumming, GA • Roswell, GA • Dunwoody, GA • Sandy Springs, GA • Suwanee, GA • Duluth, GA • Marietta, GA • Smyrna, GA • And More!